Rajasthan Royals vs Delhi Capitals: THE BIG MATCH PREVIEW - The Sports Mirror - Sports News, Transfers, Scores
We're approaching the halfway stage of the tournament. Five games in with two wins and three losses on the board, the Royals have endured a difficult spell of fixtures in the Dream11 IPL. Against Delhi Capitals, our Royals will go again in search of that much-awaited third win. The good news is that the boys go back to Sharjah for this all-important game, a place where we've won both our games in this year's IPL. A big game against the Capitals, calls for a big statement performance from the Royals, something the boys are working towards. 
Venue Talk
Seven 200+ totals have been recorded at Sharjah, with teams batting first ruling the roost. It's been the pitch that has gotten the best out of Rajasthan Royals' batsmen this term and could well be the case when we take on the Capitals on Friday.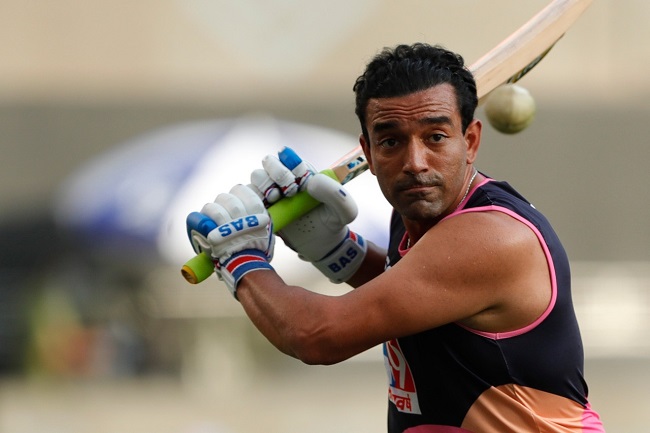 The pitch coupled with the ground dimensions have not been kind to the bowlers, Delhi in their last game scored almost 230 and were involved in a tense clash against the Knight Riders. The fixture provides a good chance for some of our top batters to get back their respective forms and score some important runs.
Sharjah has so far brought the best out of the Royals as a unit and the boys would be hoping to get another win under their belts by claiming the scalp of the high flying Delhi Capitals.
Early Team News
Ben Stokes remains in quarantine ahead of his forthcoming return, he will be out on October 10th. Jos Buttler looked in great form in the last game against Mumbai Indians and the Royals would be hoping for him to kick on and score plenty at Sharjah in potentially good batting conditions. 
Opposition chatter
Delhi Capitals come to Sharjah flying high with four wins in their opening five games. With a well-rounded squad, the Capitals would be looking to notch up another win at Sharjah, a place where their batsmen too, have looked at ease and in form. Delhi's only defeat so far has come whilst chasing and while the batting looks powerful on paper, it is still to be tested whilst chasing a big score and at Sharjah, the Royals could have the chance to put up a good score on board and put the opposition under some sort of pressure. 
The big talking point
A few of the bowlers and batsmen would need to put their hands up if the Royals are to win games in the IPL from hereon. Three losses in a row is a tricky situation to be in for the team and boys would be hoping to come together and put in a special performance and get their third win in Sharjah and third of the tournament. 
Word from the camp
Kartik Tyagi:
" It was a great experience to play my first game, to get a test cap from one of the best batsmen in the world. To make my debut against players whom I've only watched on television was fantastic." 
"All the big senior players that I've met so far, I've tried to know how they prepare for games. What are they thinking and what's going on in their heads. How I can make fewer mistakes and how they manage to reduce their errors in the game."
"We're preparing well for our next game. Delhi is in a great rhythm and is doing very well. We've lost a bit of the rhythm and would like to regain some, hopefully, give a tough fight and play a good game."
Robin Uthappa:
"I am quite confident that we'll do well going ahead. In the IPL it doesn't really matter how you start it but is really important how you end the tournament. From my experience, I feel if we can get the momentum back on our side in the coming matches then it'll bode well for us and I truly believe that we can do it. I think our bowling at the moment is a bit predictable, and I think we've learnt a bit from our last few games, hopefully, we'll apply them and get the desired results."  
"I feel the team balance and combinations are pretty good. We've got good batsmen in our squad, we're also going to have Ben Stokes back with us soon and he'll strengthen our line-up."
Tags: Delhi Capitals, Match Preview, Rajasthan Royals, Robin Uthappa