The Greatest Indian Premier League XI - The Sports Mirror - Sports News, Transfers, Scores
The future of 2020 Indian Premier League remains up in the air, but while we await new information on the tournament, let us revisit the competition's rich history and reveal our greatest IPL team of all time.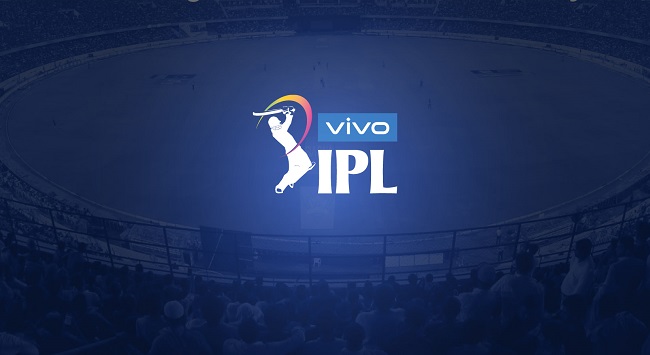 1. Chris Gayle
There have been so many explosive openers in the Indian Premier League, but no one has been more destructive than the legendary Chris Gayle. The "Universe Boss" towers above every else in the sixes column, with an incredible 326 IPL maximums. So If you are often betting on online cricket betting sites, this is the man to back for your maximums!
Gayle averages 41.13 in the IPL, and strikes them at an astonishing 151.02. The West Indian is also on top of the IPL century list, having managed six tons in the competition.
2. Rohit Sharma
While the Master Blaster does his thing at one end, Rohit Sharma keeps things ticking nicely at the other end. Rohit generally starts slowly, but when he gets going, he is often unstoppable. The Mumbai Indians opener has piled in 4898 IPL runs at an average 31.6 run, and has an impressive strike rate of 130.82. With 194 IPL sixes, Rohit is one of the great six-hitters in the league.
3. Virat Kohli
Is there any "greatest ever" compilation without the great Virat Kohli? Whether it's Test cricket, ODI or T20 internationals, Kohli is the man for all formats. The RCB captain is arguably the most adaptable batsman in the world. The Indian run machine has a record 5412 IPL runs, with an impressive average of 37.84 and strike rate of 131.61.
4. AB De Villiers
Where on earth do you bowl to AB De Villiers? This man has been the scourge of IPL bowlers over the years, dismissing spinners and fast bowlers to all parts with utter disdain. The South African has plundered 212 sixes in his IPL career, second only to Chris Gayle in that department. De Villiers averages just under 40 in the IPL, and boasts a strike rate of 151.23.
5. Suresh Raina
Suresh Raina has had his critics, but you cannot argue with his numbers. Apart from Virat Kohli, Raina is the only other player to have scored over 5000 runs in the league. The left-hander averages a decent 33.34, while his strike rate of 137.14 is higher than that of Virat Kohli and Rohit Sharma. Raina is also very useful with his off-spin, and has the added advantage of being one of the finest fielders in world cricket.
6. Mahendra Singh Dhoni (C)
Of course he had to be in the team, and as captain as well! Rohit Sharma has done a terrific job as Mumbai skipper, but is anyone really questioning the choice of MSD as captain? Beyond his numbers, which are absolutely incredible, Dhoni is one of the greatest cricket minds around; a natural leader. 4432 runs at an average of 42.20 and strike rate of 137.85.
That is mind-boggling for someone that bats in the lower-middle order. Add to that 209 sixes. Have we mentioned his wicket-keeping skills?
7. Andre Russell
Admittedly, with only 64 IPL matches, the sample space is relatively small, but we simply could not ignore that crazy strike rate of 186.41. Andre Russell is arguably the most destructive batsman in the world today, and that ability to take the game away from any opposition in very little time makes him an invaluable asset in our team.
Russell is also a very handy medium-paced bowler; and fits nicely into the all-rounder slot. Tough to leave out Chennai's Dwayne Bravo, but again, that strike rate is impossible to ignore.
8. Sunil Narine
We have opted for two spinners in our bowling combination for a couple of reasons: The first is that Indian conditions (and T20 cricket generally) favours spinners, and the second is that we just could not leave out any of the two spinners in our team.
All through his IPL career, Sunil Narine has bamboozled many a batsman, taking 122 wickets in 110 matches. He also adds some serious lower-order batting power, and can even open the batting, as he has done with the Kolkata Knight Riders!
9. Amit Mishra
This writer has a strong bias for leg spin, and there has been no better exponent of that art in the IPL than Amit Mishra. The veteran is the most prolific spinner in the league, with 157 wickets from 147 matches. He even has the distinction of being the only player with three IPL hat-tricks. Like Narine, he can also smack the ball a very long way!
10. Lasith Malinga
170 wickets in 122 matches at an average of 19.80 and a strike rate of 16.62. Are you kidding me? Quite simply, Lasith Malinga is the finest bowler to ever play in the IPL.
11. Jasprit Bumrah
The bowling action may be unorthodox, but who cares when you produce the results like Jasprit Bumrah? When Bumrah first arrived at the IPL scene as a young kid with the Mumbai Indians, many questioned his action, some even laughed at him. Who is laughing now? This guy has become one of the very best bowlers in the world across all formats of the game.
Feel free to agree or object, and let us know your own best ever IPL 11!
Tags: Indian Premier League, IPL, IPL 2020, T20, Twenty20